These cute pieces of furniture are sure to delight every corner of the house. But in addition to being charming and striking, they are also practical. We talked to the designer behind these nicely crazy and already at first favorite, home-made pieces of furniture, Lidija Mikluš , about the work so far and the newcomers to the offer.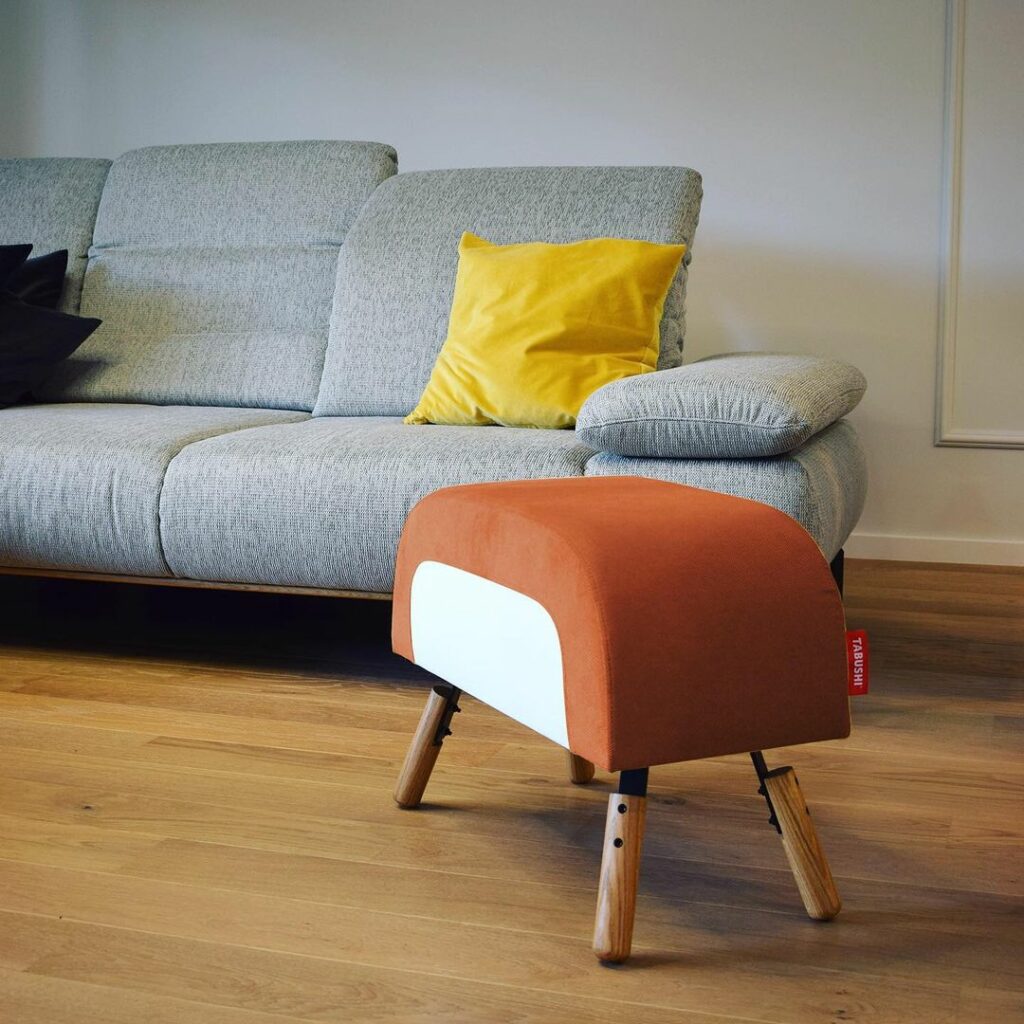 You are a graduate designer in industrial and graphic design. Have you ever had a moment in your life when you doubted your choice? If not, where do you think such a powerful call comes from? Many people don't discover it all their lives.
Honestly, I never doubted my choice of what I wanted to do, and I discovered it very early, even at 9 years old. I remember watching a popular children's show featuring an industrial designer. It was so fascinating to me that I forgot about doctors and teachers (laughs). I even preferred to visit the furniture halls at the Fair with my parents than go to toy stores. I went further according to my plan, after primary school I enrolled in the School of Applied Arts and Design in the field of architecture and after the Study of Design at the Faculty of Architecture in Zagreb. It sounds a little weird and maybe pathetic when we say that some inner voice should be followed. And well, I'm quite persistent by nature, and my parents never, thankfully, imposed anything on me.
When did you decide to start something of your own and what were your first projects/ideas? Do you have one that didn't come to life at the time and seemed like a brilliant idea?
Ever since I started working, I knew that the day would come when I would want to manage my time more and create something, give some contribution in the way I want. As I worked as a graphic designer, I continued in that direction because I love it and I know how to do it, so there was some certainty that I would be able to pay the bills. Although I had the idea of Tabushi in my head for a long time. 2015 was a turning point for the future. A lot of things come to my mind, what could be, I know how to draw everything, but with no idea I did not reach the stage of realization, as with Tabushi. There was a strong connection and I didn't let go. We will not talk about the obstacles that have been in the way and that are constantly appearing (laughs).
You worked in agencies, and then you decided to go on an independent business trip. How and why did it break in you?
Free time, ie spending time in the way that suits me, is very important to me. I've learned a lot in the jobs I've worked at, and I think it's important for a man to gain experience and some confidence that he can, if he chooses, go on alone. Everything, including self-employment, has its advantages and disadvantages. This suits me much better and I hope to continue in my regime. That freedom and spontaneity make me happy.
How did you come up with the Tabushi design idea? Have you been interested in interior design before, that is, are you interested in ideas from a design product?
Tabushi certainly belongs to the product design, furniture design. I found inspiration in maki sushi, which at first reminded me of stools. I would not be satisfied if the story stopped only at the form, so the debut Tabushi Combo accompanied the original sushi with its function, which was used to preserve fish in rice spiced with vinegar. The stool in the middle, where the fish was originally, has a container in which various things can be stored and be at hand. The lid is in a sushi filling color; tuna, avocado, salmon, etc. Interior design is definitely my area of interest, and the Tabushi range makes it a little different.
Tell us more about the Tabushi range, which were in the works, and which ones do you present now?
Tabushi assortment consists of several types of stools, some of which are multifunctional, with storage, several models of bar stools, for now one armchair and a fashion accessory Tabushi bag is under construction. The first was the already mentioned Tabushi Combo, which consists of a wooden structure covered with a sponge and selected quality upholstery materials. The materials are selected and applied to all tabushi products, in various color combinations. It is known for its interior ready to store things. He measures 40 × 40 cm, and his big brother Tabushi Combo King 45 × 45 cm.
Same features and dimensions as the Combo, but triangular in shape is the Tabushi Wasabi stool. He captures the eyes of the younger population. Bar models are Tabushi Bar and Home Bar which comes in two heights, 82 cm for a classic bar or 65 cm for a kitchen island. They stand on solid oak legs, attached to a metal plasticized base and a 12 mm diameter metal bar hoop. The seat is upholstered, also wooden constructions like the Combo, but so far no storage.
Tabushi Long is a stool bench, it has legs made of solid oak wood, attached to a metal plasticized base. It is 60 cm wide, so we say that two people of average weight can squeeze it. Due to the seat depth of 30 cm, it easily fits in the hallways and any part of the living room, and can be added to the Ginger armchair, our latest product that we will present at Design Week at the Technical Museum in Zagreb from 21 to 26 September.
The next stool with storage is Tabushi Maki so-called. "Jumped" because it is square in shape. It's not a cube but a square, but let us call it that (laughs).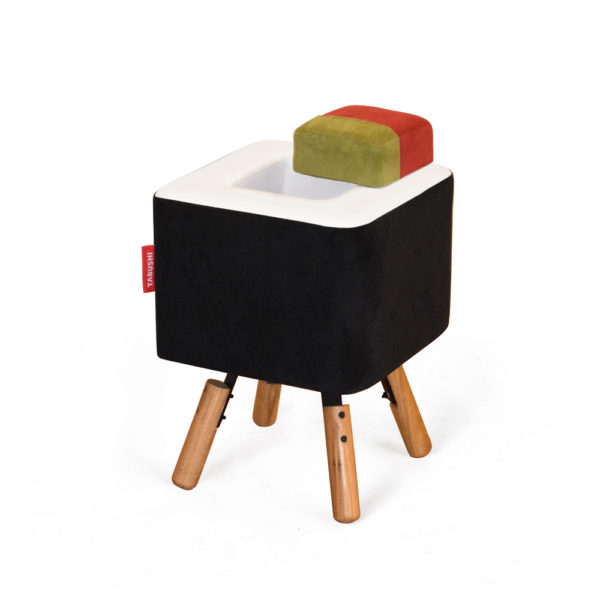 Also, like Long, it stands on legs of solid oak wood fastened to a metal plasticized base. At the fair, we will also present a fashion accessory, the Tabushi handbag.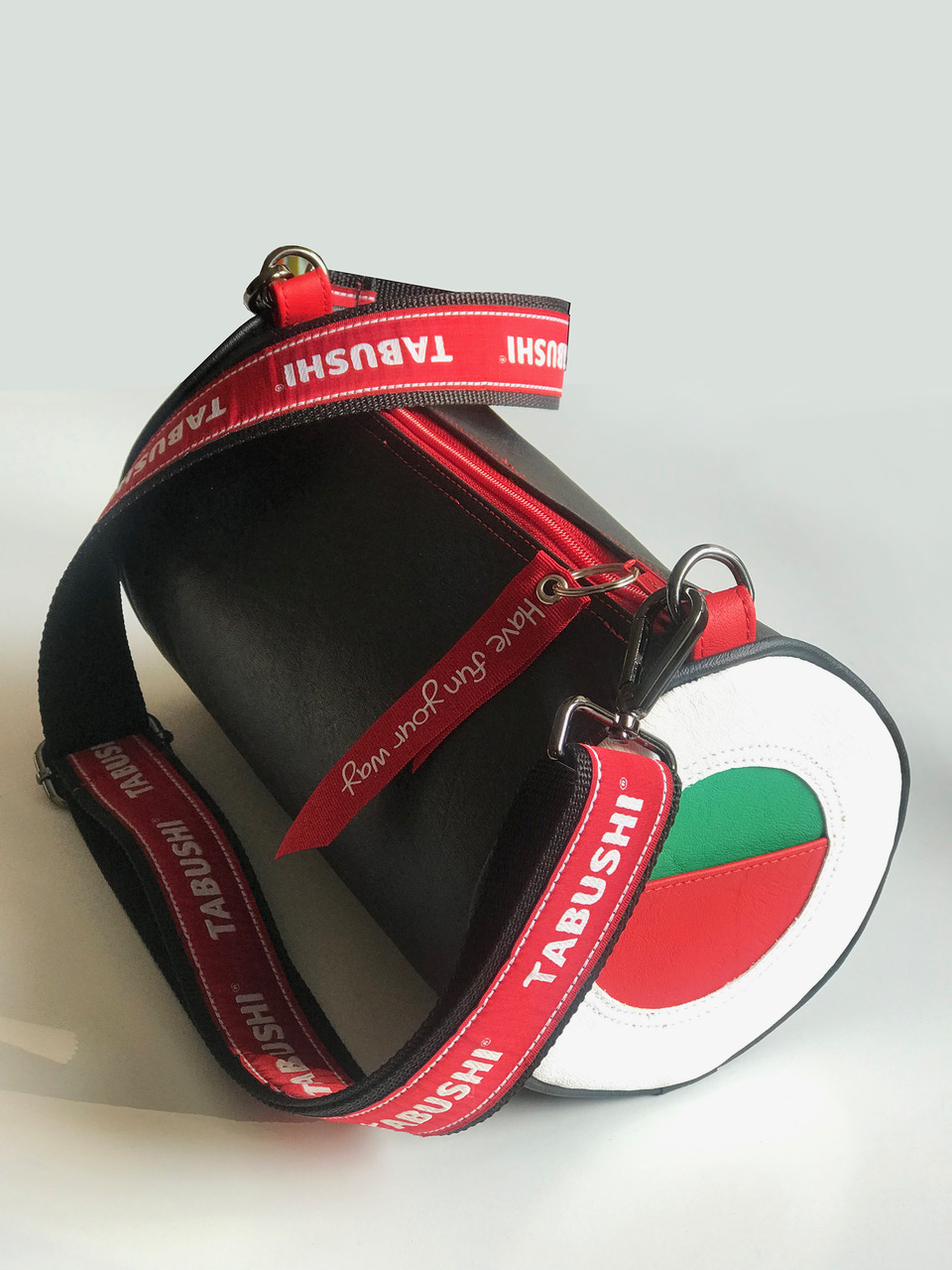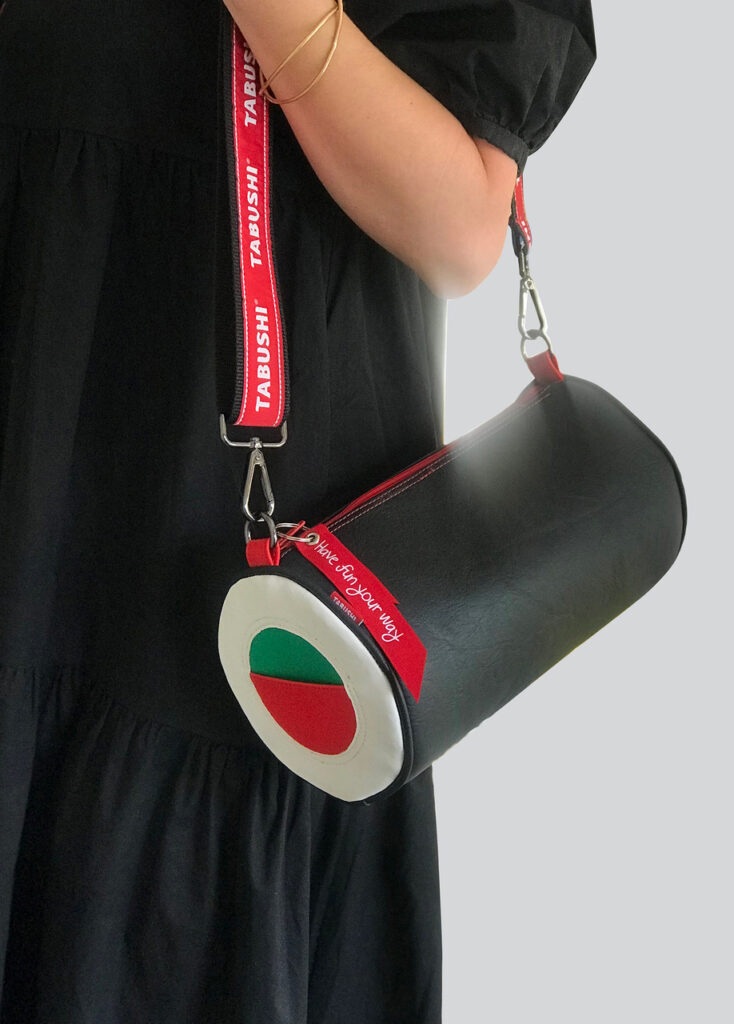 The announcement also includes a new (third in a row design) bar stool that will be presented in the next month or two.
How would you characterize Tabushi pieces, what is their characteristic and main signature?
The Tabushi brand is mostly for people who want a slightly different piece of furniture, something that will take the initiative in their interior. Their task is to be fun and add a cheerful note to the space, and their main signature is "have fun your way", as we target the market outside of Croatia, we communicate it in English.
Which would you say are the most popular models, and which one is your favorite? Although we believe it is a difficult choice?
The most popular models are Tabushi Bar 65 for kitchen islands, and Tabushi Long stools. It's hard to choose to give someone an advantage, but I'm quite in favor of Long.
Do you think it strengthens the interest in domestic, that is, regional design?
Certainly. I can see from the reactions of the clients how surprised they are that Tabushi is a Croatian product, they mostly think it is Swedish or Finnish, which I perceive as a compliment (laughs). Some even decide to buy for this reason, in order to support Croatian products and production in our country. At fairs outside Croatia that I attended as an exhibitor (Ambiente Frankfurt, Design Festa Tokyo, Design week Skopje, Furniture Fair Belgrade), people reacted very positively to the product from Croatia. And I notice that in myself, since I am my own employer, I have started to appreciate more our people who start something, so I buy local products myself.